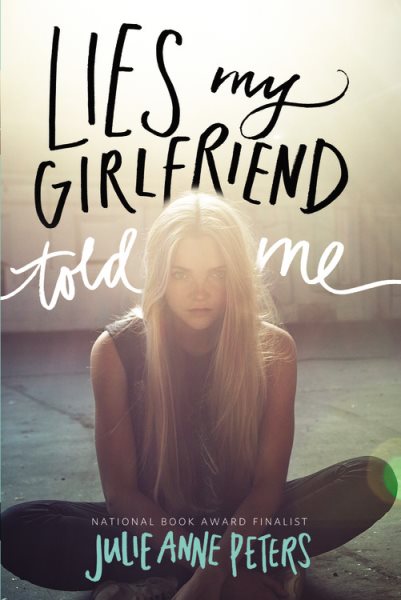 Release Date: June 10, 2014
Author: Julie Ann Peters
Publisher: Little, Brown
Age Group: YA
Genre: Queer Lit.
Book Subjects:
Lesbianism
Teens
Betrayal
Death
Romance
Overall: 2.5/5
Book Summary:
When her charismatic girlfriend, Swanee, suddenly dies from heart failure, a despairing Alix is shocked to learn that Swanee had been secretly dating another girl, Liana, whom Alix is compelled to meet.
My Review:
Six or seven years ago I was scouting out books to peak my interest and long and behold I come across Keeping You a Secrete, and I loved every word and setting of it being that I wasn't completely 'out' at the time. In my eyes Julie Ann Peters was a god at the time! Maybe I shouldn't have had my hopes up this go 'round. Some of the chapters felt a little rushed and few of the sentences read awkwardly to.

I wish she would of put more physical description as well, not that I found what she written confusing I just would have like to visualize what the author was picturing.
Now moving onto the characters…
Although seemingly unrealistic, I liked how Alix and Liana relationship developed into love, but there's a lot of contradiction with directed feelings. For instance, Alix was pissed off that Swanee lied and she had every right to feel that way, yet she lied to get close to Liana. Now viewers, if you truly pick apart Alix character you'll find that she just as apathetic as her dead girlfriend. First she abandons her longtime friend Bethany because Swanee convinces her that she was better off. Then there's Joss (Swanelle little sister) whose feelings gets but on the back burner by her parents and Alix when she needs them most! I wanted a little more back story to Alix girlfriend because there seemed like there was more to tell, but it wasn't said. Liana came off unauthentic because she seemed too good to be true. Maybe next time Ms. Peters.